Trusted Home Inspections in Albany, Saratoga & Beyond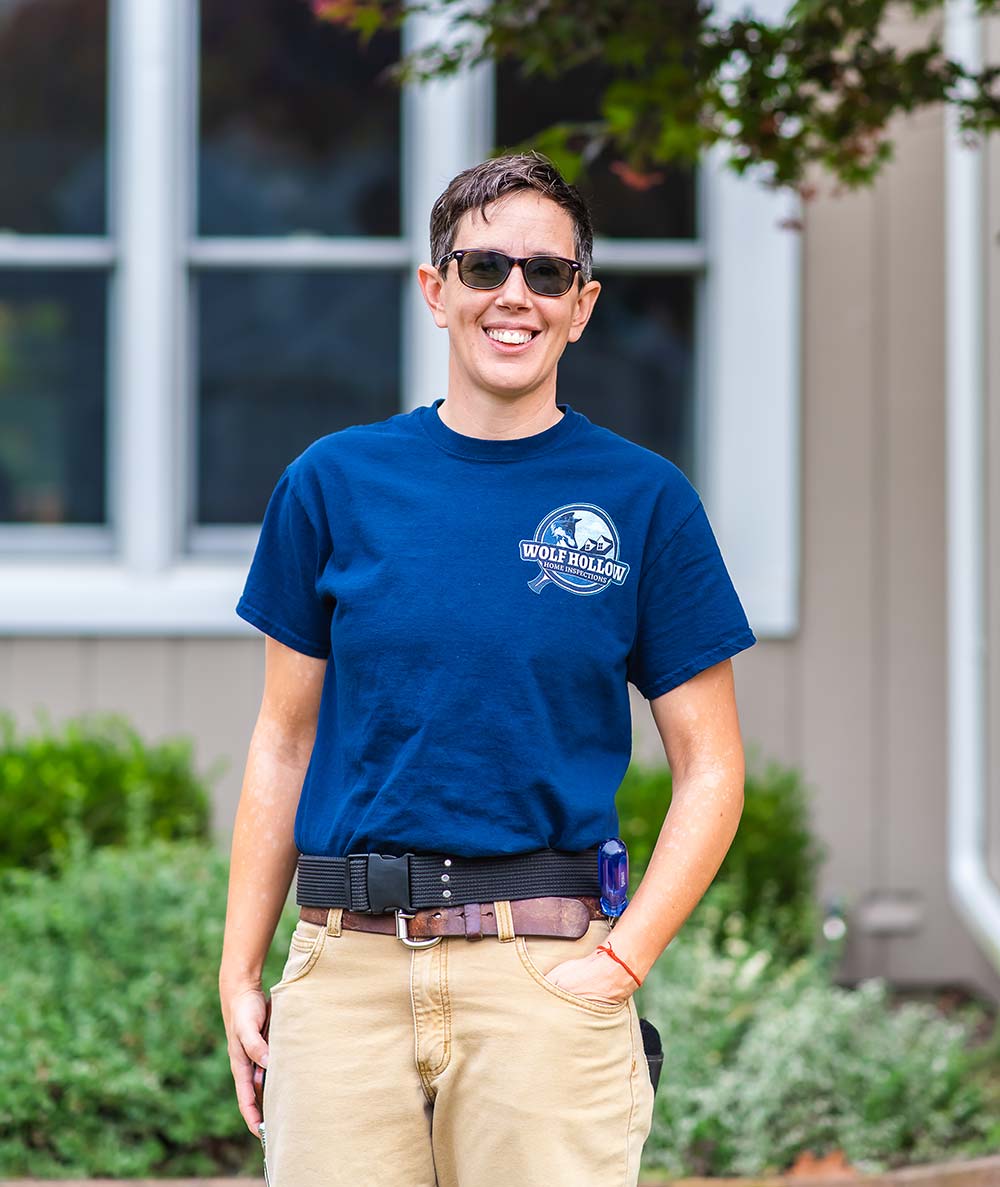 Wolf Hollow Home Inspections isn't like other inspection businesses in the area; it's owned and operated by a woman who happens to be a Navy veteran with a degree in Social Work who has spent the past several years working in home maintenance and repair. What does this mean for you?
It means you're hiring someone who knows the importance of details. You're hiring someone who understands the emotional process of buying a home, and has the technical knowledge for you to feel confident in the investment you're making. It means you'll be working with someone who recognizes the necessity of meeting you where you are because we believe the services we provide should be customized to the person you are.
Our Services
Home Inspection
Radon Inspection
Mold Assessments
Pest Inspection
Well Flow
Water Tests
Still not convinced we're the company for you?
More often than not, those in need of a home inspection don't have an opportunity to meet their inspector until the day of the actual inspection. We understand this isn't always ideal so we offer our potential clients the opportunity for a 15 minute video conference so we can get to know each other before meeting face-to-face.
Our Approach
As an InterNACHI certified home inspection business, Wolf Hollow Home Inspections abides by a comprehensive Standards of Practice including adherence to an International Code of Ethics. Breathe. We're not here to "pass" or "fail" the home you're in love with. Almost all issues have remedies, but nothing can be fixed if the problems aren't known. Simply put, we seek to expose any secrets a home may be hiding. We examine all systems and components for their, safety, operation, and condition and share our objective observations to avoid any surprise down the road.